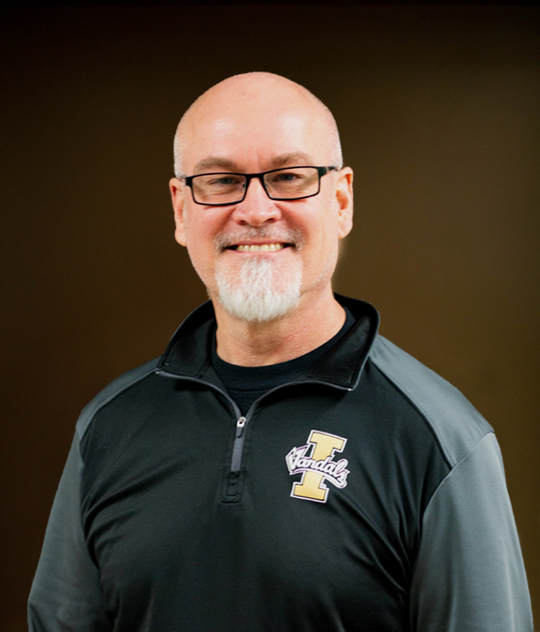 Doug Wiebe
Senior Pastor
Pastor Doug and Tammy came to Aldergrove Alliance in August 1997. Doug has been married to Tammy for 33 years; they have three adult children, two of whom are married. Doug's favorite role these days is being "Bubba" to his four grandchildren; Jackson, Naomi, Owen and Carter.
A self-proclaimed techno-phobe, Doug is not the guy to run to for help when the photocopier jams, have a computer issue or you need help to jump a car. He is gifted with encouraging through his preaching and ministering to those who serve with him, and has a willingness to be transparent and vulnerable. .
Email:
aac.doug@gmail.com
Brian Wade
High School Ministries
Pastor Brian is full of adventure and has a caring heart for teens in our community and beyond. From enduring 24 hours on a bus full of teenagers to go to "Disney in a Day" to executing a full renovation of the church's youth meeting space, Brian's energy seems endless! At his core, he cares deeply about teens and speaking into the issues that most affect their lives, encouraging them into a deeper relationship with God. Brian and his wife Cindy have two older biological kids, have welcomed in a daughter-in-law and have been blessed to adopt two more little rug rats!! As well they continue to foster kids in need!
Email:
aac.brian.wade@gmail.com
Heather Stare
Children's Ministries
You know you've been at it for a long time when you can't remember when you started. Such is the case with Heather who has been working with children her entire adult life and some years before that. But that's what it's like when you do something you love, and Heather loves teaching kids. I guess it's this kind of devotion that keeps her a loyal (some would say "loyal") Canucks fan!
With two kids at home, what we want to know is how we can bottle up some of that energy and spread it around for the rest of us!
Email:
aac.heather@gmail.com
Jim Downey
Facilities Caretaker
Jim is married to his wife, Evelyn and they have three married children and will soon have their ninth grandchild. Often they're busy with family and friends, but they also enjoy some travel, walking, and gardening. He spends eight hours each week taking care of the church facility. He does a weekly cleaning and also fits in maintenance and small repairs. He is always willing to help where needed.